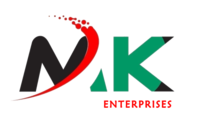 We are an indigenous business registered with Kenya Government and all
relevant authorities.
Our services include hardware and software supplies, web-based services, support, maintenance and repairs, connectivity solutions, training and consultancy. We are channel dealers of all leading branded systems including HP/Compaq, DELL, Toshiba, Acer, D-Link, and Microsoft among others.
We design custom software and hardware solutions to meet specific needs of clients.
VISION
To be the Leading One-Stop ICT Services Provider in Kenya
MISSION
To provide the efficient and effective ICT solutions to drive the business of the Institutions and Businesses that we serve
Core Values
Integrity
Professionalism
Accountability
Diligence
Our approach
Our Key Strength is the quality of our products and services
Some of the categories of our clients include: –
Government and Government Institutions
Microfinance Institutions and SACCO's
Non-Governmental Organizations
Institutions of Higher Learning
Schools and colleges
Churches and Church Based Organizations
Healthcare Institutions
Air Travel, Hotels, Recreation Centers
Human Rights and Advocacy institutions
Professionals, Private Institutions, Private and public companies
Banks and Banking Institutions, Microfinance Institutions, Insurance companies, Investment companies, etc.
Diplomatic Missions and many more
OUR DISTINCT VALUES
 Relationships
We will work hard to earn your business and we tend to forge deep relationships with our clients in the process. We would like our clients to simply refer us as their IT department by making out support team part of their workforce. We will work hard to understand your business model and help you be strategic about how to leverage technology to help grow your business. When you partner with MACHRIFF KENYA ENTERPRISES you don't get an individual assigned to your account, you get an entire IT organization.
Technical Partnerships
When your technology is too important to fail, we believe that partnering with industry leaders who provide best in class, industry proven solutions is the route to go. This is why MACHRIFF KENYA ENTERPRISES is seeking partnership with industry leaders like Cisco and Microsoft and right now we have already partnered with Dell.
Depth of Staff
Too often in IT, clients are reliant on one person that knows all the answers and passwords for their network. This can be a dangerous position to be in and can leave you feeling kind of helpless. With MACHRIFF KENYA ENTERPRISES we'll develop multiple personnel that can work on the same technology for our customers and we document network information religiously. This gives our customer's peace of mind that even if somebody is out sick, or on vacation, that their technology will still be running smoothly.
Approach
As in any service, the key to maintain customer satisfaction is careful planning. Our service starts well before the first day of production, to prepare for and control an efficient start-up. Using a structured commencement program you will be kept fully informed of our progress with regular updates of the 'critical path analysis' as events unfold.
Team Work
Where other companies' works are tied by traditions, MACHRIFF KENYA ENTERPRISES is driven by innovations. We'll constantly be looking at new more cost-effective ways of providing our services and we aim to forge a real working relationship with our clients, adapting our services to meet their needs. Other innovative services can be featured to meet your budgetary needs.
Help with Hiring
Is your organization challenged with hiring and supervising technical employees? Many times the person responsible for these two important functions are not technical themselves, and this inherently makes evaluating technical knowledge and talent very difficult.
MACHRIFF KENYA ENTERPRISES will provide your firm with a calm, guiding hand through the hiring process. From evaluating applications and resumes to participating in interviews, we are happy to help you select the perfect candidate for your company.
Building and Expanding
Is your business building, moving, or expanding? MACHRIFF KENYA ENTERPRISES is experienced in helping businesses through this process and will take care of all your computer and telephone needs. We will work with you and your builder through the entire scope of the project – designing your server room, cabling your building, installing phones & equipment, and more. We will also coordinate with all of your technology vendors – including the phone company and you Internet service provider – to ensure you have a problem-free move.
C-Level Services
Your IT organization has grown to the point where you need a dedicated person to perform the role of Chief Information Officer (CIO) or Chief Technology Officer (CTO). MACHRIFF KENYA ENTERPRISES will help you define what this role looks like for your unique organization. You might find that by partnering with the right company your contemplated c-level position might not require a full time resource. MACHRIFF KENYA ENTERPRISES will fulfill vacancies or give you a trial run with a contemplated opening for the important CIO or CTO roles. We'll be your lighting paths for efficient, proactive, growing companies like yours, as well as offer strong expertise in the supervision of IT staffs.
Total IT Management
In today's fast-paced, technology-filled world some companies find it most efficient to fully engage a technology expert to lead and manage their entire IT function. MACHRIFF KENYA ENTERPRISES will demonstrate expertise in the following functions: hardware procurement; software licensing; implementation of new applications; helpdesk management; end user support; recruitment and supervision of technical staff; web design and maintenance; programming; budgeting, planning & strategy, and much more.
We can take care of your technology so you can take care of running your business.
Budgeting/Cap Ex
With the help of the respective professionals, MACHRIFF KENYA ENTERPRISES will make your company more efficient and drive down operating expense. These really are the hallmarks of an effective IT organization. At MACHRIFF KENYA ENTERPRISES, we'll aid with budgeting, strategy, returns on investment (ROI) calculations, total cost of ownership (TCO calculations).
For instance, let's assume you've made the decision to purchase that new superfast, superefficient, Super Server 9000. Now, all you have to decide is how you want to finance the equipment. Will you choose to lease or buy? The first steps in a quality decision making process are measurement and analysis. We'll offer you expertise and can demonstrate how to measure costs and put a value on the decision.
Clearly there is science behind how a quality investment decisions are made. It is much better to make decisions of this magnitude based on the facts rather than a gut feeling. If you are faced with a buying decision centered on a technology investment, MACHRIFF KENYA ENTERPRISES is happy to help you with this analysis.
Engineering
MACHRIFF KENYA ENTERPRISES knows that planning and preparation are essential components of any successful project. With our experience in network, you can count on us for any project, including complex network design, server installation and support, as well as LAN/WAN management and security. The technicians at MACHRIFF KENYA ENTERPRISES are professionals and knowledgeable, with advanced certifications.